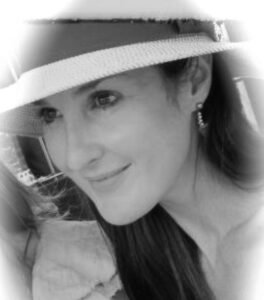 Lucy Self – Director
Lucy's career as a Public Relations Director in the luxury lifestyle domain, working with luxury domains of 5* hotels, jewellery, fashion, charity and events industry, was launched 13 years ago as a result of the exciting partnership with David Johnstone with the creation of Palladium PR.
With an international expertise and global vision, Palladium PR  is a logical reflection of the ethos behind Free Holdings 'A synergy of Elements' and it rises to the needs of our clients from working on a global event such as The Global Party and generating international coverage, to brand synergy, digital expertise and clear strategic vision.
Lucy holds a Masters degree in Literature from London University and is a specialist in business and partnership development and strategic brand associations.  An experienced writer and adopted French native, she is also a contributor to industry publications and brings an international flair to her contributions.
Lucy Self – Directrice
La carrière de Lucy en tant que Directrice des Relations Publiques dans le domaine du luxe a été lancée il y a 13 ans à la suite du partenariat avec David Johnstone menant a la création de Palladium PR. Aujourd'hui, Palladium PR se specialise dans les different monde du luxe avec des hôtels 5 *, la bijouterie, la mode, les organisations caritatives et l'évènementiel.
Avec une expertise internationale, Palladium PR est un reflet logique de l'éthique de Free Holdings «Une synergie d'éléments» et répond aux besoins de ses clients que ce soit en travaillant à la réalisation de l'événement mondial The Global Party, la creation de couvertures mediatique internationale, la creation d'une synergie avec des marques existantes, une expertise numérique ou la creation d'une stratégie claire.
Lucy est titulaire d'une maîtrise en littérature de l'Université de Londres. Elle est une spécialiste de développement de partenariat, de sponsoring et de campagnes de promotion. En tant qu'ecrivaine bilingue, elle collabore également à des publications de l'industrie et apporte une touche internationale à ses contributions.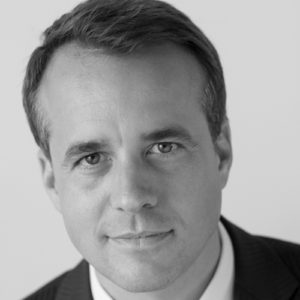 Jean-Phillipe Peignon – International Business Manager
Jean-Philippe Peignon, holds a master's degree in International Business & Development from the University of Bordeaux. He started in the United Kingdom at Pernod Ricard UK, then joined Athena Advisors to develop the sales network partners of the Pierre & Vacances Center Parcs Group in London. After six years as Sales & Marketing Director in the luxury sector, he joined Pierre Revente, where he had been in charge of the commercial development of real estate and financial networks for four years. In 2017 at the Pierre & Vacances Center Parcs Group, he is Director of Development Partners France, United Kingdom of Pierre & Vacances Conseil Immobilier.
In 2019, Jean-Philippe becomes an independent consultant and participates in the commercial development of recognized brands.
Jean-Philippe Peignon – International Business Manager
Jean-Philippe Peignon, titulaire d'un master en commerce et développement international de l'université de Bordeaux, a débuté au Royaume-Uni, chez Pernod Ricard UK. Il a ensuite rejoint Athena Advisors pour développer le réseau de vendeurs partenaires du Groupe Pierre & Vacances Center Parcs à Londres. Après six ans comme directeur commercial et marketing associé dans le secteur du luxe, il a intégré Pierre Revente où il était en charge depuis quatre ans, du développement commercial des réseaux immobilier et financier. En 2017 au sein du Groupe Pierre & Vacances Center Parcs, il est directeur développement partenaires France Royaume Uni de Pierre & Vacances Conseil Immobilier.
En 2019, Jean-Philippe devient consultant indépendant et participe au développement commercial de marques reconnues.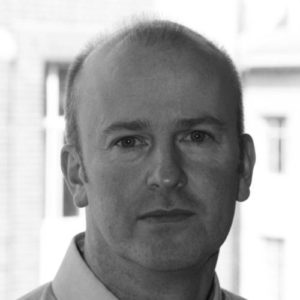 William Rockall – Technical Development Manager
Innovative technical and creative executive with over 30 years' experience creating award winning work in media production. Strong entrepreneurial professional developing business strategies, technical due diligence and process management.
William Rockall – Technical Development Manager
Directeur technique avec plus de 30 ans d'expérience dans la création de travaux primés dans la production multimédia. Will développe des stratégies commerciales, une diligence technique et la gestion des processus.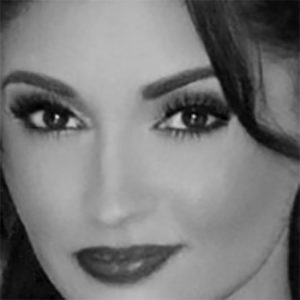 Djessica Mittnacht – Digital Communications
???? Documentary Film Director – ????????Photo Journalist ????????️-????️????Columnist "Sport – Art – Culture" – Project Manager ???? –
Djessica Mittnacht- Digital Communications
???? Réalisatrice Documentaire – ????????Journaliste Reporter d'images ????????️-????️????Chroniqueuse "Sport – Art – Culture" – Chef de Projet Évènementiel ???? –